---
---

This is a limited model especially tuned with the highest-grade components to bring out the true potential of the EARLY 103 blank built for surf casting. In order to reduce the weight of the tip, we have changed the guides from SiC-S stainless steel K guides to SiC-S titanium frame. In addition, the butt guide has also been changed to the RV guide which will drastically reduce the flickering of the tip and will smoothly exert line. These upgrades will truly be of advantage to you in the vast surf game to cast further with heightened sensitivity.
【Spec】
■Length:3150mm ■Closed Length:1610mm ■Weight:176g
■Section:2pcs(Put over Ferrule) ■Carbon:94.2%
■Guide:SiC-S Titanium frame K Guide(Fuji) ※RV Guide on butt Guide
■Reel Seat:VSS17(Fuji)
■Grip:a.420mm / b.555mm

●Target:Flatfish・Seabass・Cherrysalmon・Small sized Blue-runner
●Lure:Jigheadrig・Metal jig・Sinking pencil・Vibration・Minnow
●Field:Sandy Shore・Rocks・Estuary
●Suitable reel size:Daiwa #LT4000C~5000 / Shimano #4000~5000

※Sizes of rod a. Length from reel foot to end of grip when reel is equipped. b. Whole length of grip.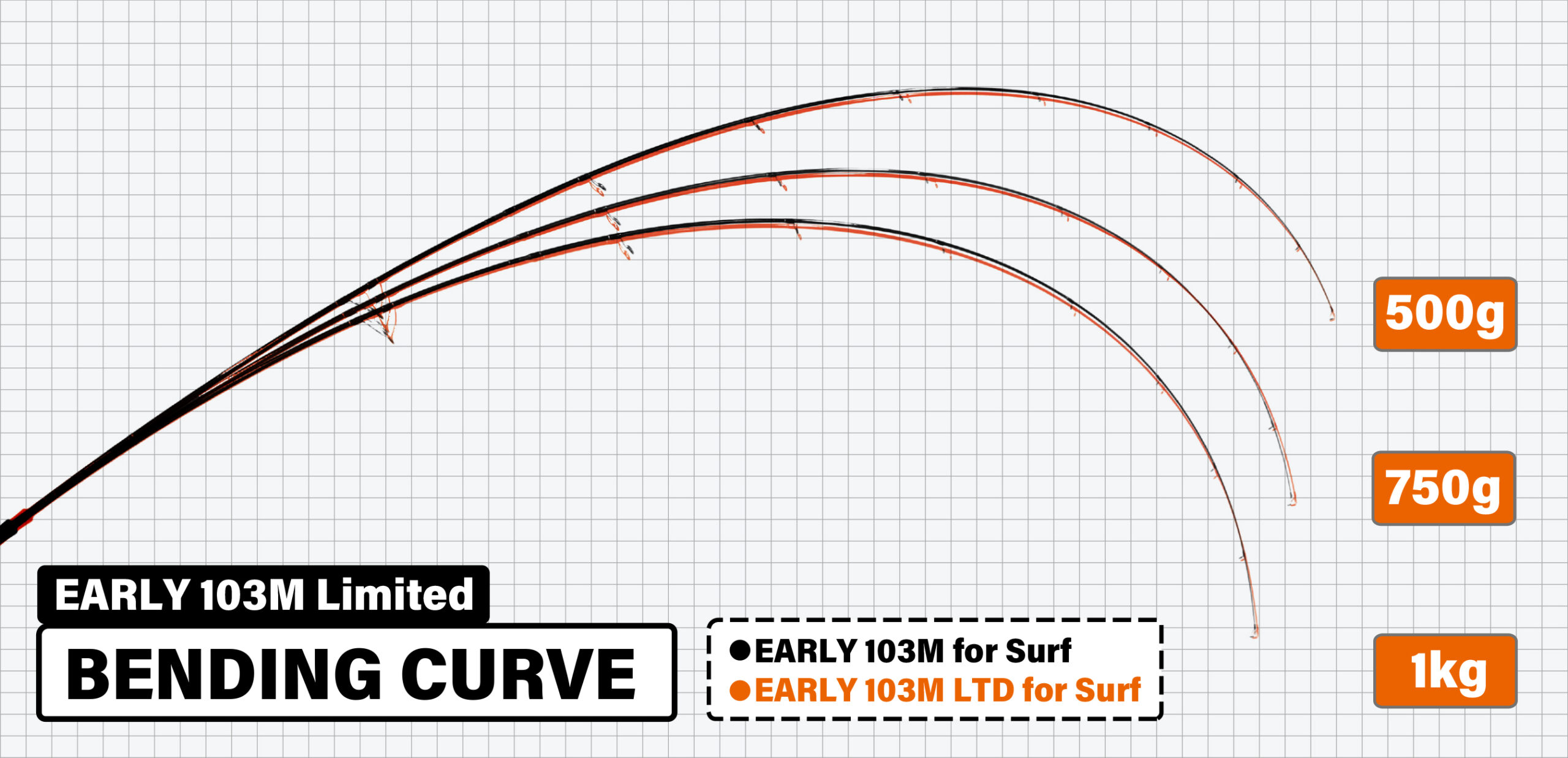 ---