---
---
BlueCurrent 610Plug Quickness
Lure: Plug 1.5~6g / JH0.5~5g
Line: PE 0.1~0.4

This plugging model was developed to enable anglers to sense the subtle changes in water pressure and currents with outstanding balance to breathe life into your lures through rod action. The tip section is designed to be stiff to give the lure variant action while the whole blank will bend in to reduce hook offs. When simply retrieving minnows and sinking pencils, the super sensitive tip section will immediately transmit the smallest of bites enabling anglers to swiftly hookup with the belly section of the blank. You can say that this is a specially tuned model to aggressively hook the fish with the slightest of touches.
【Spec】
■Length:2100mm ■Closed Length:1075mm ■Weight:64g
■Section:2pcs(Put over Ferrule) ■Carbon:99.8%
■Guide:TORZITE Titanium frame K Guide(Fuji)
■Reel Seat:VSS16(Fuji)
■Grip:a.270mm / b.335mm

●Target:Horse Mackerel (Aji)・Rock fish
●Lure:Small Sized Plug・Jighead
●Field:Port・Rock
●Suitable reel size:Daiwa #LT1000~2000 / Shimano #1000~C2000

※Sizes of rod a. Length from reel foot to end of grip when reel is equipped. b. Whole length of grip.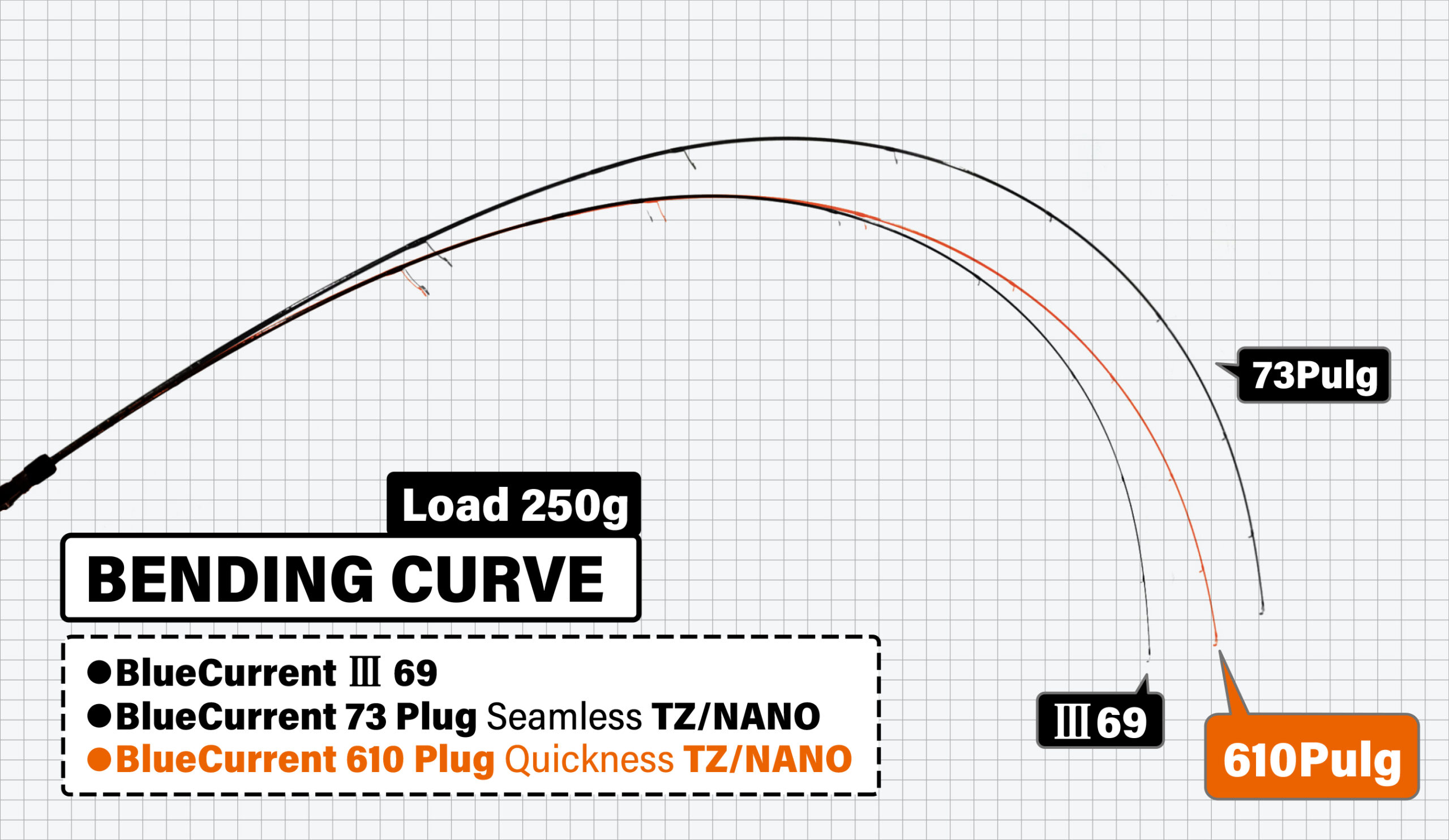 BlueCurrent TZ/NANO series are flag ship models which are filled with our knowledge and techniques of designing blanks of light game.

Once you fish with this series, you notice the lightness and high sensitivity, casting feel that never get unwanted wobble and massive power hidden in butt section will be increased when it is bent. In 2019, 4 new models added to TZ/NANO series. Various length, various type of power, and various kind of characteristics to cover various situations and target that anglers have to face.
New TZ/NANO models support anglers who will never stop exploring to find new method and tactics on your own.
---