---
---
BlueCurrent 73Plug Seamless
Lure: Plug 1.5~6g / JH 0.3~5g
Line: PE 0.1~0.4

The blank is designed to have contradicting characteristics of sharpness and flexibility in order to successfully hookup the subtle "sucking" and "nibbling" bites. The rod will smoothly respond to your hooking followed by the fight. Anglers will be able to pick up those minute bites when the targets are feeding on micro baits by slowing drifting your lures in the current.
【Spec】
■Length:2220mm ■Closed Length:1135mm ■Weight:67g
■Section:2pcs(Put over Ferrule) ■Carbon:99.8%
■Guide:TORZITE Titanium frame K Guide(Fuji)
■Reel Seat:VSS16(Fuji)
■Grip:a.275mm / b.340mm

●Target:Horse Mackerel (Aji)・Rock fish
●Lure:Small Sized Plug・Jighead
●Field:Port・Rock
●Suitable reel size:Daiwa #LT1000~2000 / Shimano #1000~C2000

※Sizes of rod a. Length from reel foot to end of grip when reel is equipped. b. Whole length of grip.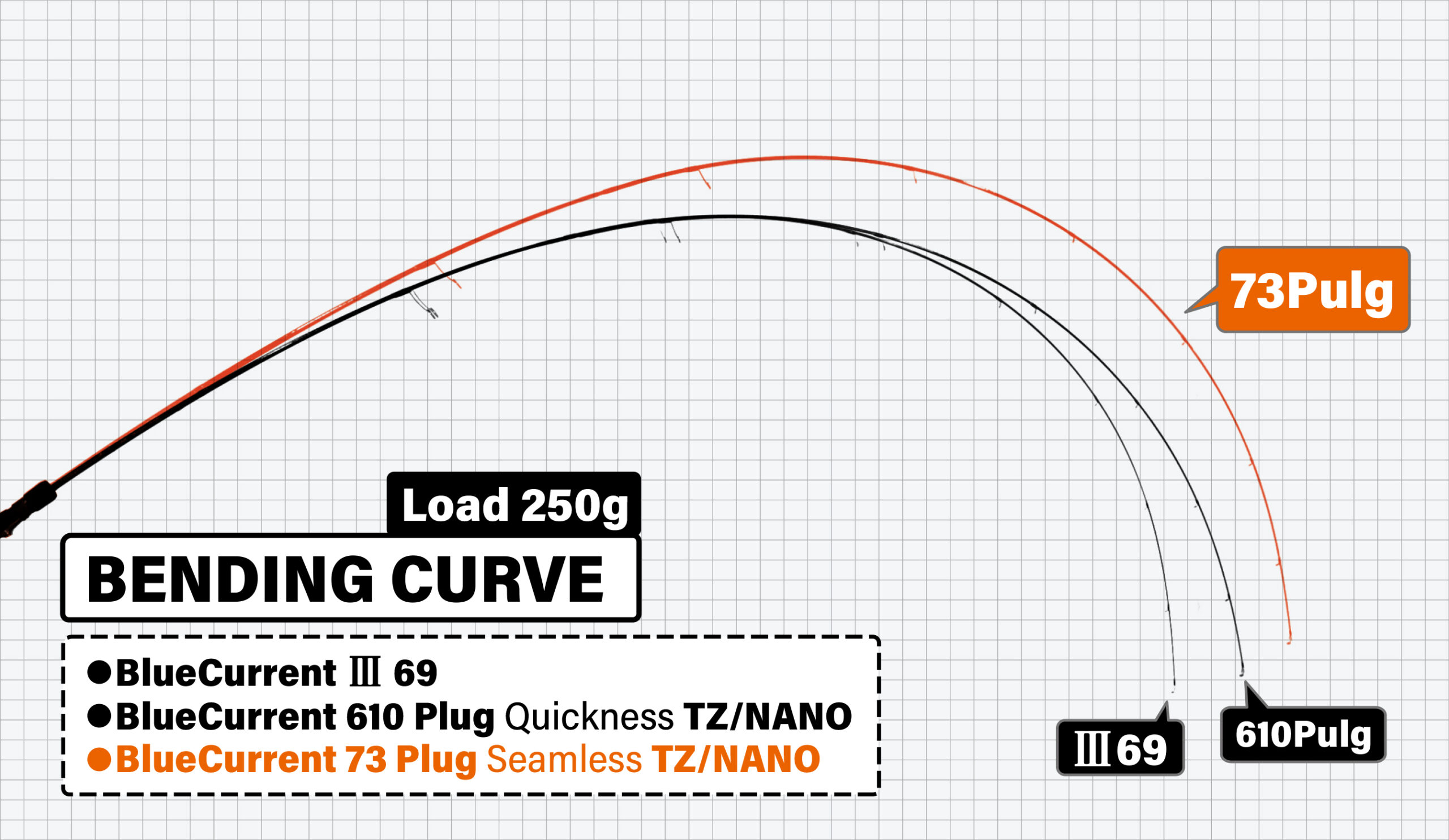 ---