---
---
BlueCurrentⅢ 711

Lure: MAX11g (JH0.5~7g / Rig2~11g)
Line: PE 0.2~0.6

Deliver light weight of jig head to further than you have imagined without unwanted wobbles.
Even if you cast small and light jig head a long distance, you will not lose your sense to feel slightly changes of current and movement of jig head with this 711.
711 which is categorized in long length model though, transmits information of underwater world and vital information constantly even in rapid water or deep area.
Although you can cast long distance, you will feel like manipulating at close range.
Flexible and sensitive tip section will let target bite your jig head without strangeness and powerful butt section will lead you assured landing.
【Spec】
■Length:2425mm ■Closed Length:1245mm ■Weight:81g
■Section:2pcs(Put over Ferrule) ■Carbon:91.6%
■Guide:SiC-S Stainless frame K Guide(Fuji)
■Reel Seat:VSS16(Fuji)
■Grip:a.300mm / b.365mm

●Target:Horse Mackerel (Aji)・Rock fish・etc
●Lure:Jig head・Small Sized Rig・Small Sized Plug
●Field:Port・Rocks・Estuary・Surf・etc
●Suitable reel size:Daiwa #LT1000~2500C / Shimano #1000~2500

※Sizes of rod a. Length from reel foot to end of grip when reel is equipped. b. Whole length of grip.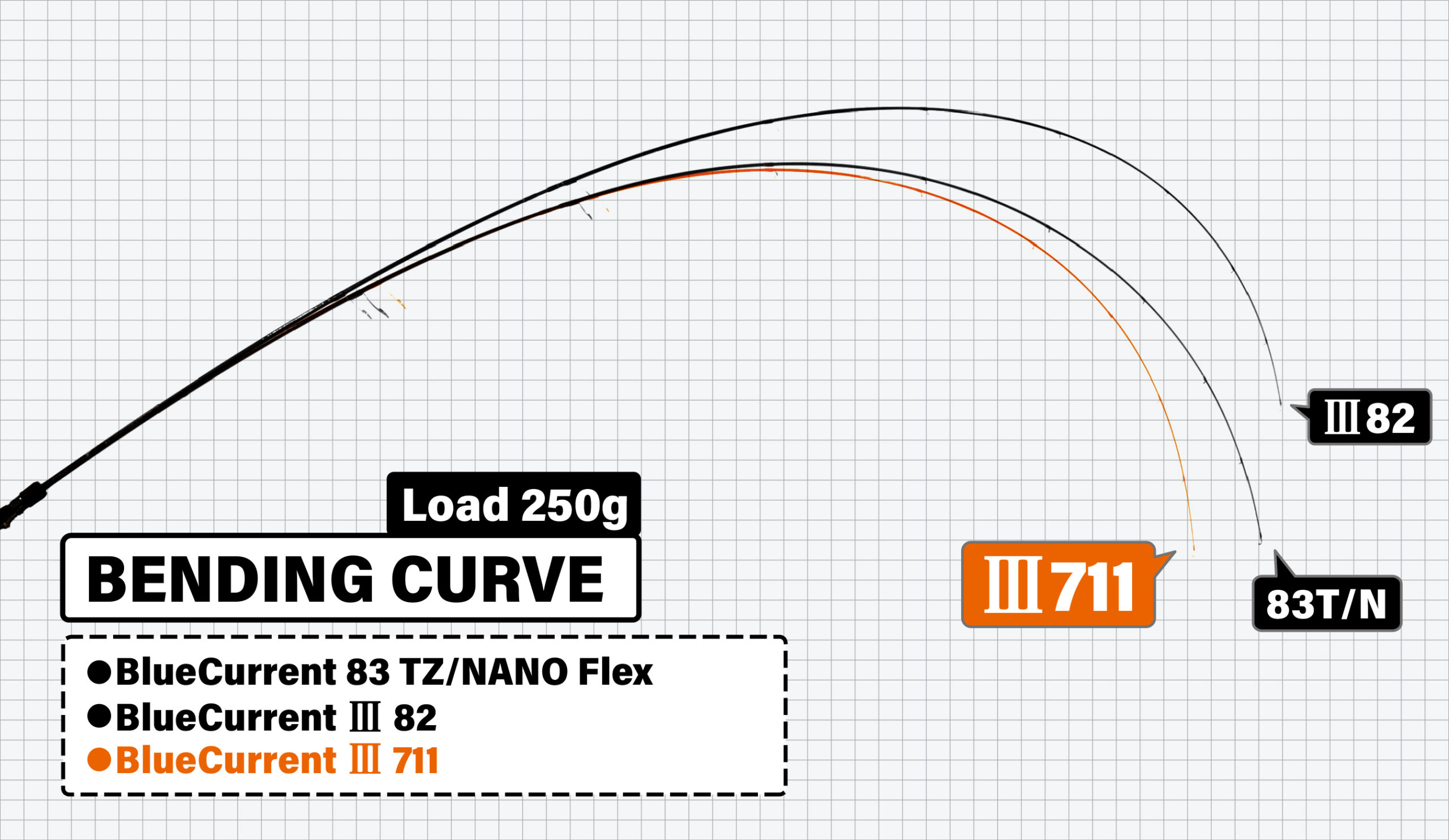 ---