---
---
BlueCurrentⅢ 74
Lure: MAX10g (JH0.3~7g / Rig1~10g / Plug1.6~7.8g)
Line: PE 0.1~0.5 / NY・FC1~5lb

74 deserved to be called all-rounder to cover situation and method of light game scene.
If you wish to fish with various kind of method in various situation with one stick, this 74 will be the one for sure. 74 can handle all of method for light game fishing such as jig head, sinker, metal jig, and plug at your will. High sensitivity will not be lost even if you search target deeper than 10m. Blanks of 74 will not give you unwanted wobbles when you cast and once fish is on, whole blanks will be bent smoothly to absorb the first run of large target.
You will definitely be able to feel what is "BlueCurrentⅢ" like once you fish with this 74.
【Spec】
■Length:2235mm ■Closed Length:1145mm ■Weight:71g
■Section:2pcs(Put over Ferrule) ■Carbon:92.1%
■Guide:SiC-S Stainless frame K Guide(Fuji)
■Reel Seat:VSS16(Fuji)
■Grip:a.280mm / b.345mm

●Target:Horse Mackerel (Aji)・Rock fish・etc
●Lure:Jig head・Small Sized Rig・Small Sized Plug・Small Sized Jig
●Field:Port・Rocks・Estuary・Surf
●Suitable reel size:Daiwa #LT1000~2500C / Shimano #1000~C2500

※Sizes of rod a. Length from reel foot to end of grip when reel is equipped. b. Whole length of grip.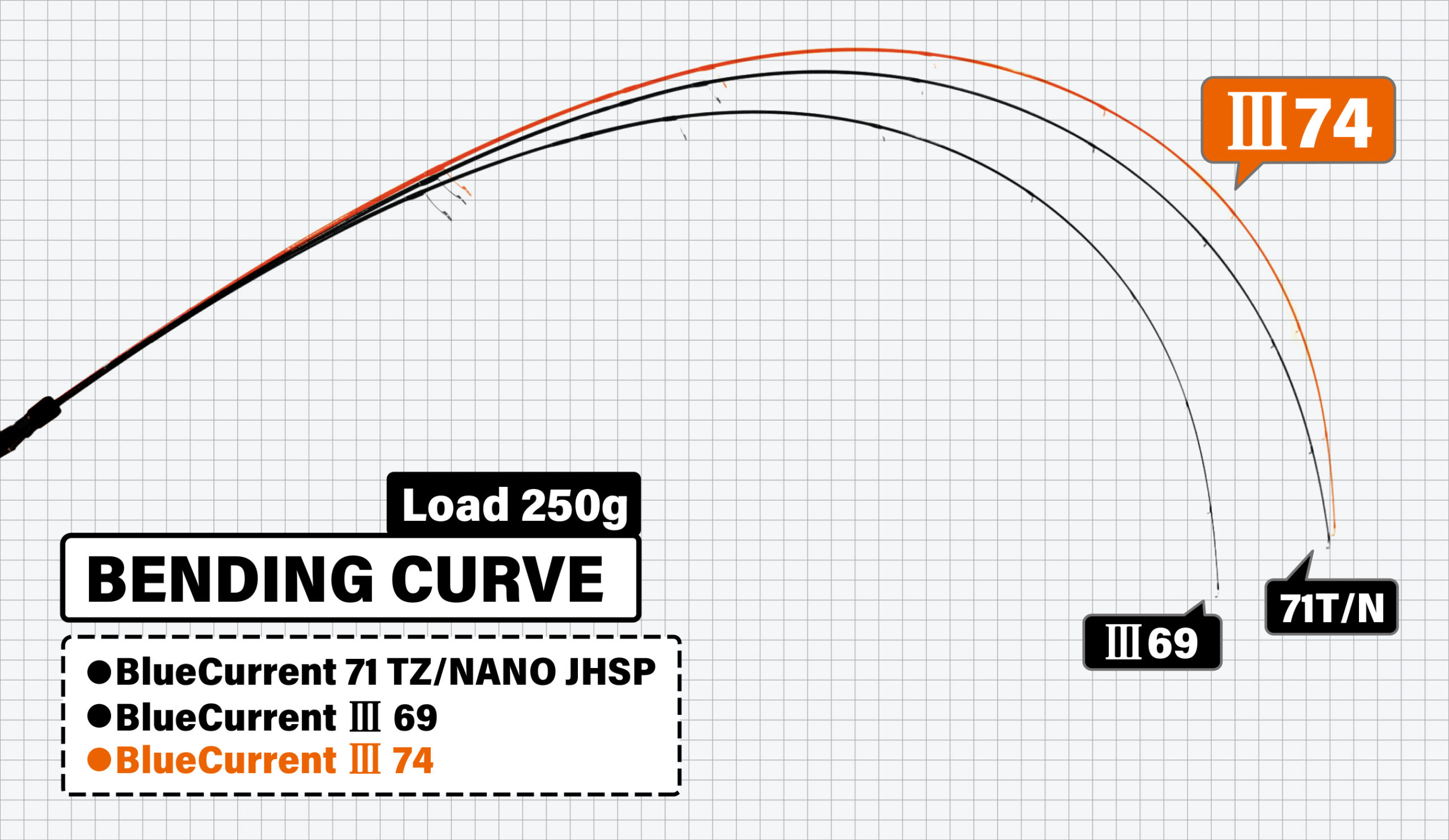 ---