---
---
BlueCurrentⅢ 82
Lure: MAX20g (JH2~20g / Float3.3~20g / Jig2~20g / Rig2~20g / Plug2~15g)
Line: PE 0.3~0.8

The almighty stick for method and tactics of light game category.
This 82 have been tuned as sharper to get more distance than previous model.
Although butt section has been enhanced, whole blanks bend smoothly and recover powerfully. On the other hand, sensitiveness and flexibility of tip section have been sharpened to transmits information that angler needs.
If you aim spooky and selective target that hiding in weed or rapid current far from shore line, we recommend you to take this 82.
This is deserved to be called "Power finesse model" which can be handled not only plugs around 7~9cm to aim seabass or black sea bream, but also you can of course use jig head up to 20g with swimming action to aim rockfish.
【Spec】
■Length:2495mm ■Closed Length:1280mm ■Weight:83g
■Section:2pcs(Put over Ferrule) ■Carbon:90.5%
■Guide:SiC-S Stainless frame K Guide(Fuji)
■Reel Seat:VSS16(Fuji)
■Grip:a.325mm / b.390mm

●Target:Horse Mackerel (Aji)・Rock fish・Black seabream・Seabass・etc
●Lure:Jig head・ Rig・ Plug・Jig
●Field:Port・Rocks・Estuary・Surf・etc
●Suitable reel size:Daiwa #LT2000~2500C / Shimano #2000~2500

※Sizes of rod a. Length from reel foot to end of grip when reel is equipped. b. Whole length of grip.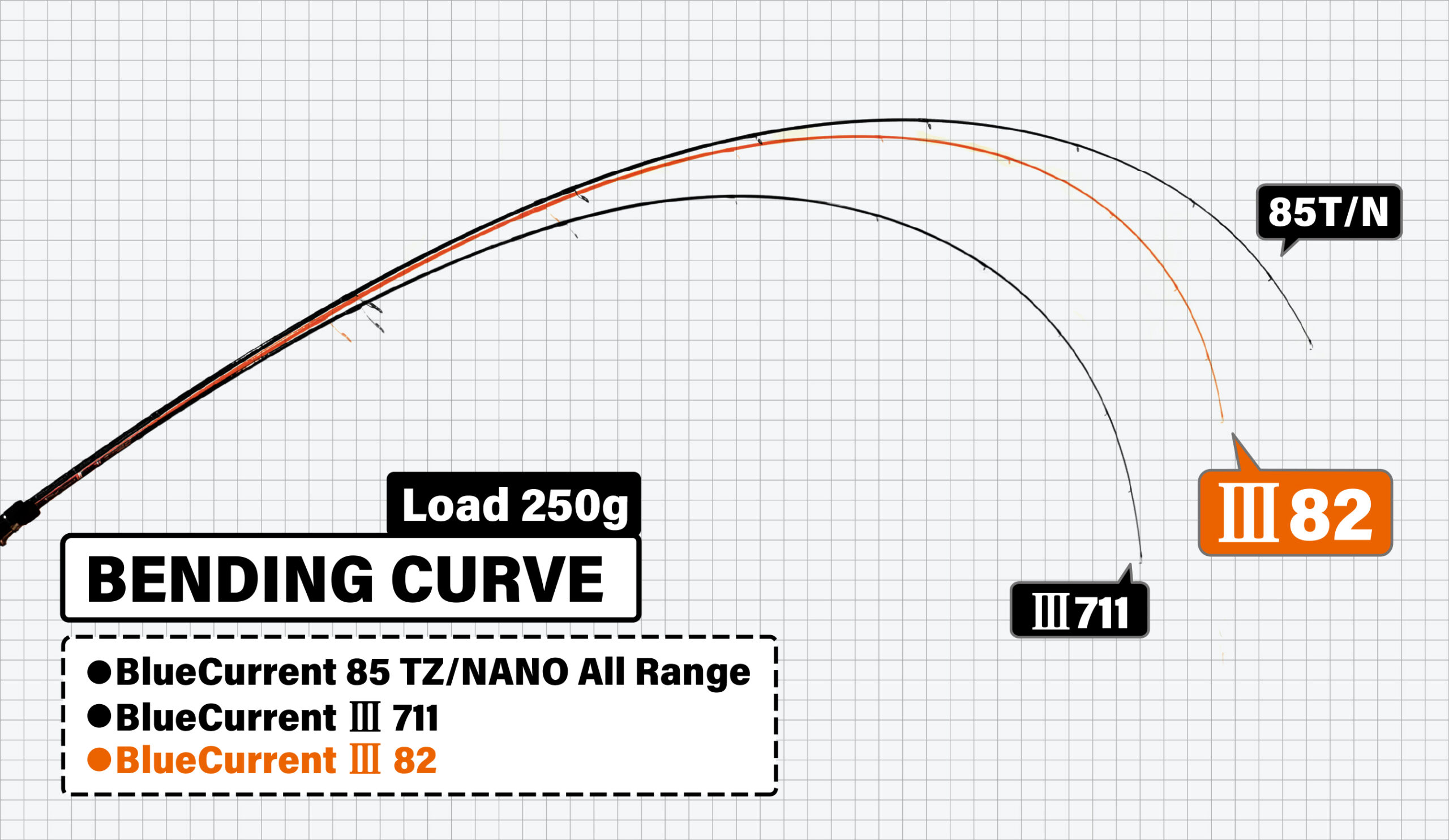 ---