---
---
Already 8 years has passed since one of YB's masterpieces has been released.
Finally In 2017, BlueSniper Shore Casting series is totally renewed.
We have chosen Nanoalloy technology from TORAY to form new design of concept.
You will be surprised how lightness and how sharpness it is when you cast or manipulate lure and high sensitivity loaded to blank itself will make you to keep fish under control. Tough and strong butt section will pull fish up to surface quicker than ever. Plugs for blue runner are segmentalized and minnows and sinking plugs are coming to forefront recently…circumstances of shore jigging scene are changing day by day. To adjust changing situation of shorejigging, we have fused sensitive and flexible tip to a devastating power of butt section with knowledge and experiences that we have earned up until now.
What angler needs under ultimate environment…
After field test repeated over and over again, we have reached this answer.
BlueSniper Shore Casting Bending Curve
These are comparison images of BlueSniper Shore Casting Series which are loaded 1kg weight on tip. 97MMH have got sensitivity and flexibility with same butt power as 100MH. These two models 910H and 106H have been designed to load almost same power on butt section. 910H is for me103L which is released in 2019 have nice and flexible tip and belly section to supply comfortability for casting and manipulating light weight of plugs.
Butt power is little stronger than 96 ML so Although it is L class, enough power to face large Blue runner with smaller and lighter lure ever.
tal jig mainly, 106H is for plug specially diving pencil bait mainly.
BlueSniper 97MMH
Lure: Jig ~100g / Plug ~60g

Line: MAX PE4

``Blue Sniper 97MMH - A power model with delicate lure handling performance, and a pillar of the inshore blue-fish game.'' A tuned model that
combines an M-class tip with an MH-class bat.
The blank is even lighter than the 100MH, allowing for easy operation with both jigs and plugs. The delicate and flexible tip allows for a wide range of variations in lure operation. Although the main target is blue fish in the 3-5kg class, the butt section has amazing resilience, giving anglers a sense of security even when confronting fish over 5kg. Although it is a model that can carry relatively heavy weights for both jigs and plugs, it has a flexible tip that can be firmly inserted during instantaneous action, and is an all-rounder item that can handle a wide range of lightweight lures at will. The characteristic softness and stiffness of the diving pencil's water entanglement, and the powerful and nimble jig operation, these contradictory characteristics will be a great advantage in seizing the rare opportunity.
[Specification details]
■Total length: 2950mm ■Closed dimension: 1515mm ■Own weight: 296g
■Number of joints: 2pcs (Inro joint) ■Carbon: 99.8%
■Guide: SiC-S stainless steel frame K guide + SiC ocean guide specification (Fuji)
■ Reel seat: DPS20 (Fuji)
■Grip dimensions: a.500mm / b.710mm
*a. Length from foot position to grip end when reel is installed / b. Full length of handle

●Target: Medium-sized blue fish
●Recommended lure: Pencil・Jig/Popper/Minnow
●Recommended field: Breakwater, rocky shore, offshore
●Compatible reel: Company D/Company S 6000~8000
●DragMax: 6kg / 45°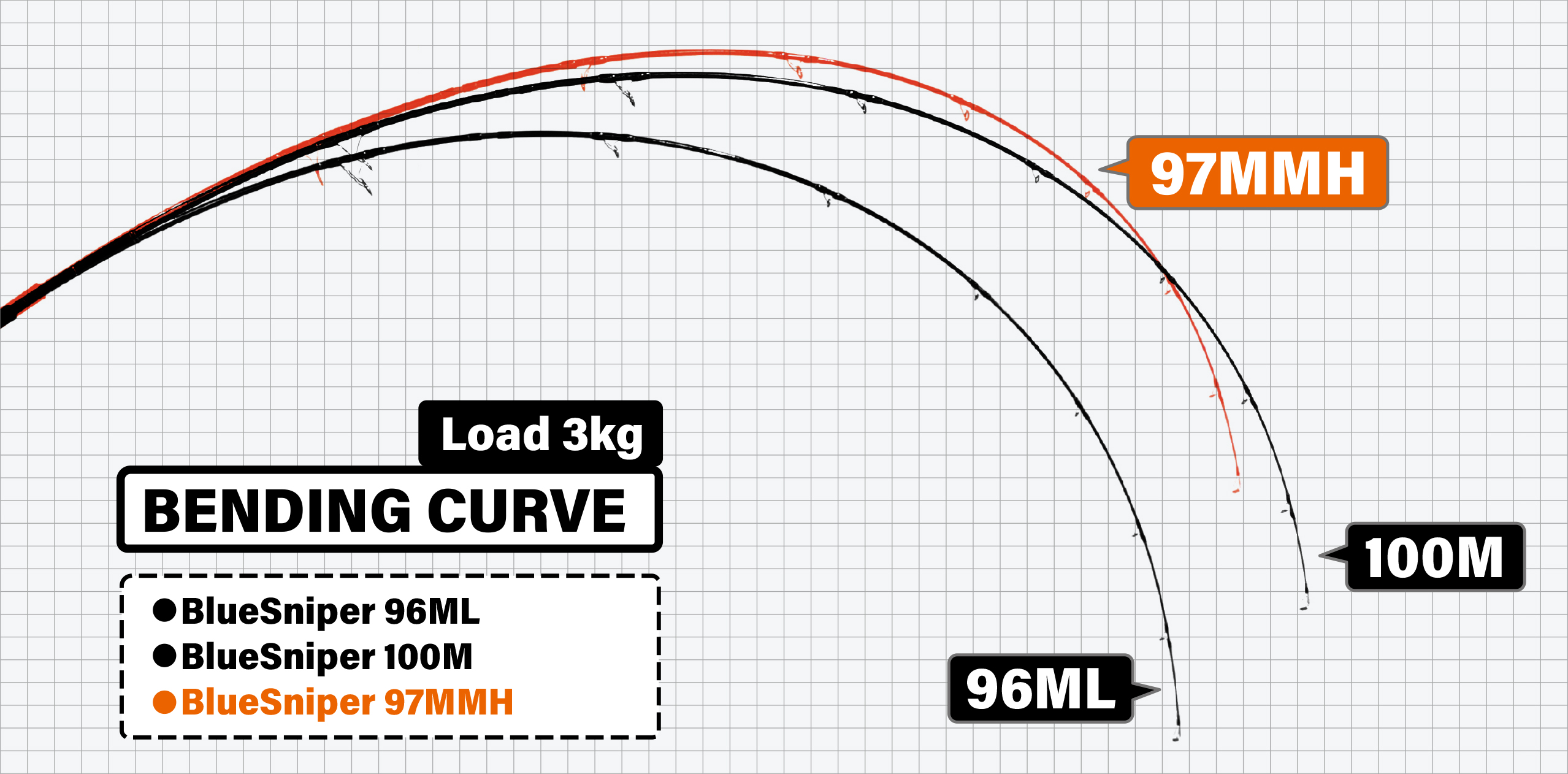 ---